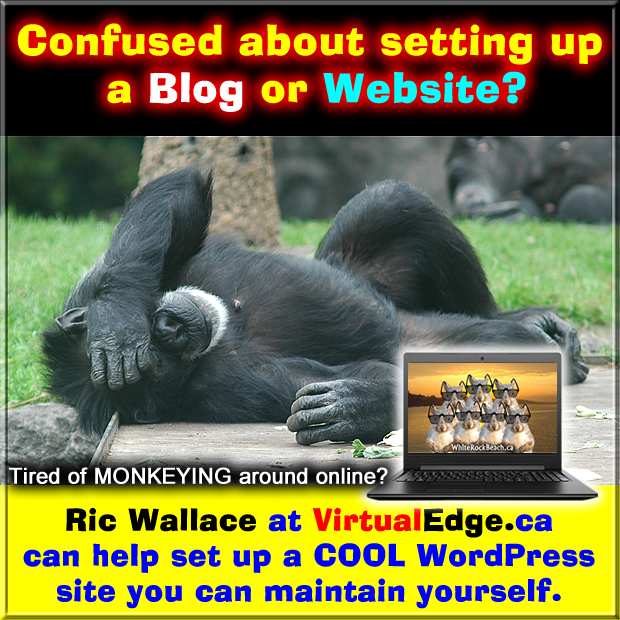 `
Q: How much does a website cost?
A: The cost of a site is determined by numerous factors: type of site, complexity, number of pages, number of images, videos, input forms, shopping cart or buy-now capabilities. A small website with a few static pages could cost around $500, but we have also done complex, multiple-page sites in excess of $10,000.
You need to have an idea what your budget is in advance, and then we can tell you what can be done for that price. For instance, if you have a budget of $1500, we won't waste time trying to sell you a $5000 website.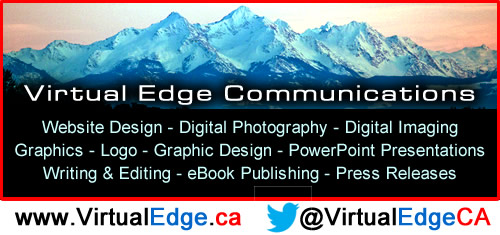 Q: Do you redesign websites?
A: Yes! We prefer to put the new version in a temporary location while it's undergoing its redesign. In order to minimize disruption, within minutes at an off time, we can delete your old site and replace it with the new site.
Q: How long will it take to design my company's website?
A: This is almost entirely up to you. We're happy to bend over backwards to meet any deadline you have; however, delays are almost always the result of us waiting for content to be sent by the client. Depending on the size of the website, a two- to three-week time frame is realistic.
The quickest turnaround on a website for a customer, who had some degree of urgency, was four days – the contract was signed at 10 am on a Tuesday and the site was completed by that Friday at 10 pm. We put in 52 hours of work to complete by the deadline, which we were able to meet because the customer had supplied all the necessary information in digital form (text and high-res photos on CD). Numerous phone calls were exchanged and the customer remained available for checking the site's progress online (in the site's temporary online location).
While we can't always accommodate such urgent deadlines, we're like pit bulls when we take a job on – we'll work like dogs to get the site done in a reasonable amount of time. We understand that sometimes unexpected delays like life emergencies can occur, and we're very understanding in that respect. But if you're contacting us to do a job, procrastination won't cut it. If the online presence of your company is important to you, then make sure you're available to provide the necessary information and make decisions.
Q: What info do you need to get started on my site?
A: You can assemble any past advertisements, letterheads, brochures, logos, business cards, even any advertising failures you've done in the past. Giving us a view of what has worked and not worked for your company will help focus our direction for your site.
Give us a list of your competitors, as well as a list of some websites you like, and even those that you strongly dislike. We also need full contact information, a list of key people, distributors, etc.
With medium to large-sized companies, delegate one or two key people who will be our go-betweens for all contact until the site is complete.
Q: Can I register a domain name through Virtual Edge Communications?
A: We can help you register a domain name, but we are not a domain register. We can narrow down a few choices and recommend a company like 10Dollar.ca so that you are not paying any markup fees on a domain.
Q: Do I get email with my website?
A: Yes, you can have emails personalized to your domain. And that is part of the hosting services package. We can help set those up for you. For example: [email protected], [email protected], or [email protected].
Q: Do you have any ideas to combat spam?
A: Yes. Use a contact form on a website as opposed to publishing an email address, which spammers can easily harvest off the internet.
There's also a great software program – Mailwasher Pro – which we use every day. It allows us to preview, delete, or bounce from all our email accounts, preventing us from downloading viruses to our computers. Besides eliminating junk emails and viruses, it also reduces the number of total emails downloaded to our inbox.
Most web hosting providers also allow their customers to set up various filtering options.
Q: Will you host my company's website on your server?
A: No, but we can recommend a few good companies to deal with for web space hosting services. And we can work with the company of your choice to make sure the site we design you is uploaded and functioning properly. Plus we'll be happy to act as a go-between if you run into any difficulties with your web hosting service.
We're like a car dealership: We provide the "vehicle" (your website) for you to advertise your business online, and we offer "servicing" (site maintenance and updating). But the "license and registration" – i.e. the domain name registration and web hosting services – are your responsibility to obtain and maintain through regular renewals.
By looking after your own domain name registration, hosting, and renewals directly you avoid the additional costs that other companies mark up when they bundle those services.
Q: Will my website always be available?
A: No company can guarantee 100 percent up time. Your website sits on another computer connected to the internet. Hosting providers are susceptible to the same issues as your home computer, but they have battery and data backups and constant scanning for viruses. They have technicians working around the clock to ensure down time is kept to a minimum.
Sometimes when people can't see their websites, it often turns out the problem can be traced to their Internet Service Provider (ISP such as Rogers, Telus) and NOT their website hosting provider. For example: If you don't see your site and you're surfing the internet with Telus, find someone you know who uses Rogers (or a provider other than Telus). If others can see the site, then the problem is with your own ISP.
But if we've designed a site for someone and they find the site's not coming up – let us know! We'll be happy to look into the matter.
These are some of the current White Rock Beach & area postcard retailers:
WhiteRockBeach.ca- Buy Online - We ship worldwide
The White Rock Beach Gallery - Waterfront Promenade Gallery – (weather permitting)
Mr White Rock - Ric Wallace 604-259-0105 - VISA, MasterCard, Debit & CASH
White Rock Pharmacy

,

102 – 1440 George St., White Rock BC V4B 4A3
Sunnyside Evergreen Pharmacy - 2397 King George Blvd. Surrey BC V4A 5A4
Pier Souvenirs - 14969 Marine Drive, White Rock BC V4B 1C3
Ethical Addiction Apparel (Ocean Park) - 1558 128th Street, Surrey,

BC

V4A 3T7
NOTE: Some retailers will have limited Greeting card selections due to space.
Please support the above local businesses that support out efforts.
Q: What format should I supply information to you?
A: We appreciate everything in digital format. Images should be provided as full-sized .jpg, .tif, or .psd files at highest resolution possible. Basically, where images are concerned, give us the biggest file size you have. NEVER supply anyone your original files – always make copies for them and keep your originals. You should provide us copies of your original images on CD/DVD, USB drive, or by email depending on file size (e.g. Do not send 50MB of images attached to one email. Ten separate emails each with 5MB attached would be okay with different subject lines.) Please contact us to make arrangements in advance if you want to provide images by email, otherwise any such emails will be deleted.
Regarding text, we prefer everything supplied as a Microsoft Word file or Notepad file. Our quote for web design work will be based on receiving information in digital format. If information has to be retyped, there will be additional charges beyond the quoted price.
Note: You are responsible to insure that all information you provide is free of copyright or that you have the necessary written permission to use the information. If you are an independent distributor or licensee, you may need to seek additional permissions. We refuse to use copyrighted material without permission.
Q: I'm not happy with my photos. Do you offer photography?
A: Yes! We have over 25 years of photography experience. Please take a look at some of our online galleries to see the quality of work we do. But before you trash your own photos, let us take a look at them. Through digital imaging, we can remove backgrounds, straighten buildings, sharpen images … any number of things can be done to possibly make your images usable. There's no charge to review the images you already have. For more information, see our FAQ – Photography.
Q: Can I look after the updating of the site myself?
A: There are many different methods to updating a website. How the site will be maintained should be discussed in advance of starting any work, as that will the dictate the platform your website will be designed on.
For example: If you want to be adding regular postings and other updates, the WordPress platform would be ideal, as you can make changes and additions to your site from any computer anywhere (with your own username and password).
If you have access to programs such as Adobe Dreamweaver and/or Contribute, we can design a site using these programs, which will allow you to maintain your site. If you have access to an older program called Microsoft FrontPage – forget it! It's software of the past and totally unacceptable for updating websites.
If updating and maintaining the site is too time consuming for you, we'd be happy to look after that for a nominal fee.
Q: Will search engines find my website?
A: We design sites to be search engine friendly. Having external links to related sites and having reciprocal links can help immensely with search engine placement. We have a few other strategies for driving web traffic to our customers' sites, which we'd be happy to discuss once we've been hired.
Q: How can I accept online payments?
A: The easiest and least expensive way is to sign up for a PayPal account. There is no cost to join, and you pay transaction fees only when a sale has been made.
If you have products you wish to sell online, they can be displayed on a page with a "Buy Now" or shopping cart button.
To see how simple it is to sell online ~ Buy one of our Lucky Coins in this posting.
Q: When the website is completed, who owns the rights to the site?
A: Once payment is made in full, you have full rights to your website*. You can modify anything on the site, as you choose. *But any graphics, images, or clipart that we have created and/or provided for your site cannot be resold to others for their use. They are for your company's use ONLY.
Q: What other service or products do you provide?
A: Please explore the rest of our site via the top menu bar: Photography, Photo Retouching, Graphics, Animations, PowerPoint, Computer Instruction, Writing and Editing, just to name some.
Q: What are your hours of operation?
A: We consider our hours of operation to be 8 am Pacific Time to 10 pm Pacific Time, seven days a week. We do not charge extra for work done on Saturday, Sunday, or off hours.
We do like taking pictures — and sometimes just horsing around — so if you call and we're not here, just leave a message and we'll get back to you.