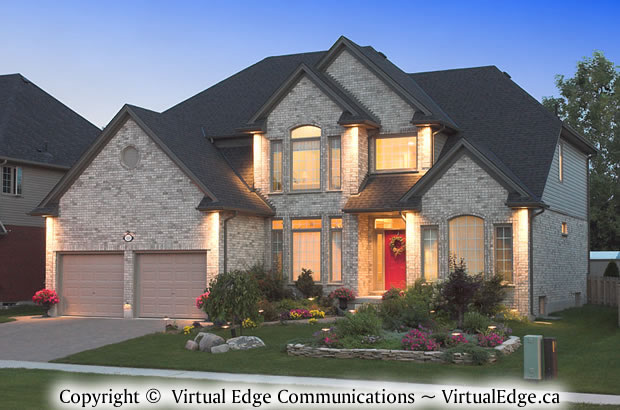 The grand prize package included:
$510,000 custom-built 3,282 sq. ft., two-storey home
$110,000 of furniture and unbelievable accessories
$17,164 in kitchen appliances
$25,000 cash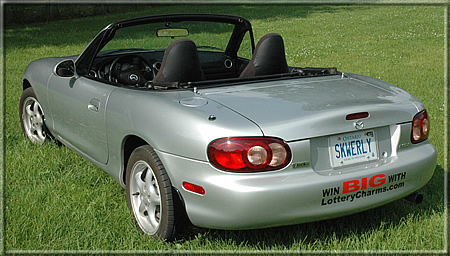 A 2004 Mazda MX-5 Miata convertible
housekeeping services for a year
$1,000 moving voucher
free gas water heater rental for a year
high-tech LG laundry appliances
toys, crafts and games
iCook Cookware; a spring water purifier and household supplies
indoor plants
built-in gas BBQ and fireplace, outdoor gas lamps & patio heater
a fully furnished home office
a do-it-yourself workshop outfitted with a DeWalt tool package
a fully furnished sewing and craft room
window treatments, luxurious bedding, china, and more!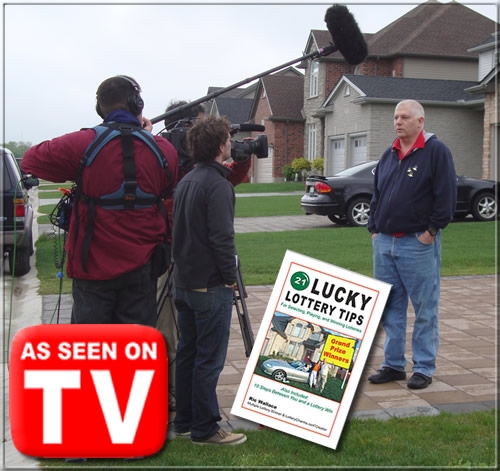 On May 31, 2004, the two-year goal of a planned big lottery win was achieved with the win of the GRAND PRIZE – of the London Ontario Dream of a Lifetime Lottery – prize valued at over $775,000. My wife and I wore Black Squirrel® pins daily, and I used a Black Squirrel® pin to attach the GRAND PRIZE Winning Ticket to a corkboard. Also, I carried a White Squirrel pin with the pin back removed in my wallet.
21 Lucky Lottery Tips
For Selecting, Playing, and Winning Lotteries – eBOOK
CLICK HERE FOR MORE INFO OR TO PURCHASE
You could be reading this book in minute - saving

TREES
.
The 21 Lucky Lottery Tips eBook is supplied as a PDF protected file viewable on computers, tablets and smart devices. ISBN:-13: 978-09781733-1-9 plus taxes if applicable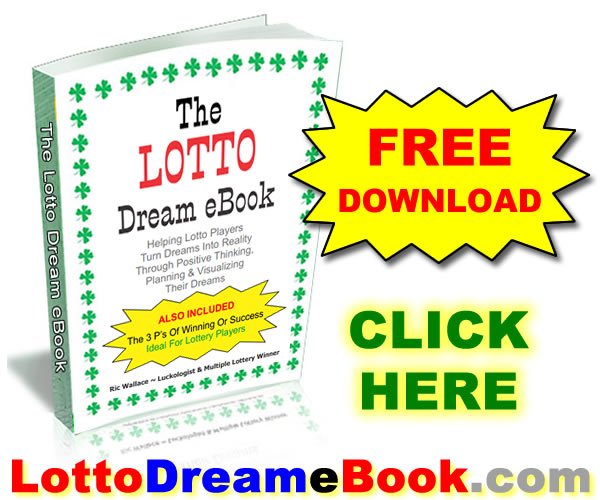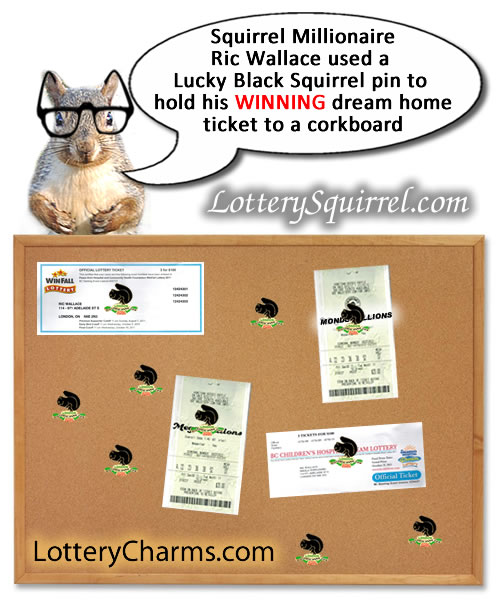 A
Lucky Black Squirrel
(Lottery Charm®) pin was used to hold the winning DREAM HOME grand prize ticket for the lottery (previously known as
Dream Of A Lifetime Lottery
) on a corkboard in the office of LotteryCharms.com® creator Ric Wallace.
THE LOTTERY CHARM STORY
and winning a dream home even caught the attention of TLC's Lottery Changed My Life.
Author
, multiple lottery winner Ric Wallace, was the first Canadian featured on TLC's Lottery Changed My Life and has been featured in print, on radio, on TV, and online. He has run lottery pools, on and off, for over 35 years.
Click Here to see next air date for the Country Millionaire episode.
* * *

SHOP ONLINE

* * *

Disclaimer: We are giving personal experiences and do NOT guarantee any winnings – gamble only what you can afford to lose. If you are a person who says or believes they will never win the lottery, SAVE YOUR MONEY AND DO NOT BUY TICKETS. If you have a belief and attitude you are a winner, anything is possible. An item of LUCK could be an item you find on the ground, something you purchase in a store or online like a Lottery Charm, a color, an article of clothing, etc