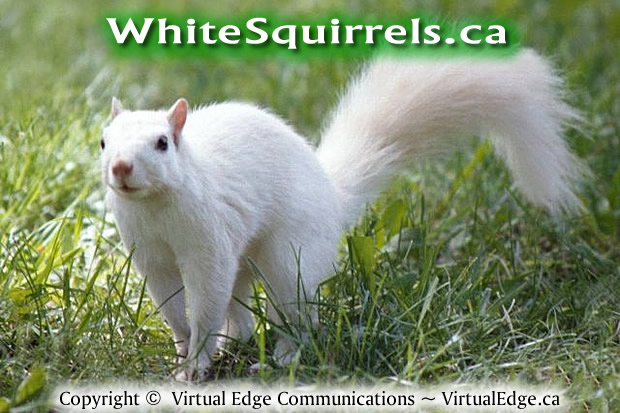 White Squirrels ? ? ?
YES there are White Squirrels that are non albinos – black eyes. This page and this site you are viewing was made possible because of the White Squirrels. Thanks to them I got into web site design, produced some White Squirrel lapel pins, magnets, mouse pads and even won big on the lottery because of some of the white squirrels on this page. We were even the first Canadians to be featured on TLC's The Lottery Changed My Life. The Lottery Charms Story below the gallery started because of some wins using a white Squirrel fridge magnet.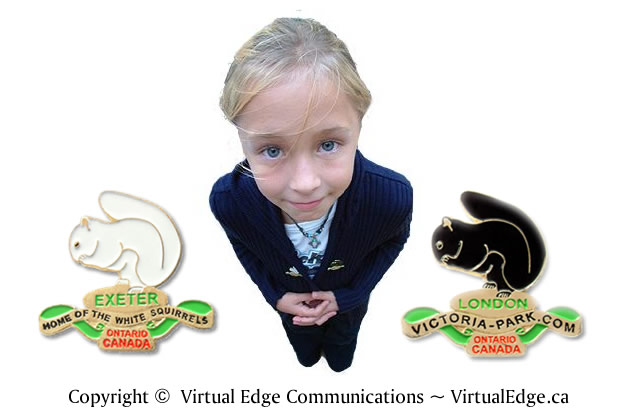 Reproducing the white squirrel lapel pin we designed in black with some modification and using it to hold a dream home ticket,  turned into a $775,000 TAX FREE lottery WIN. We have developed an appreciation for squirrels of all colours.