Weather Alert – RAIN RAIN RAIN = "UMBRELLA" sale at the WhiteRockBeach.ca Online Store – FREE shipping for orders over $25 before TAX using the discount code – UMBRELLA
Advertisements

SECURITY SYSTEM STICKERS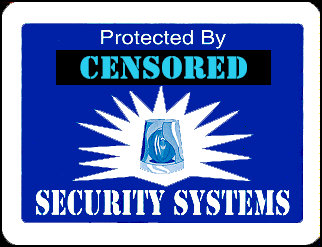 Alarm-Stickers.com
is selling
ALARM STICKERS
in
6-packs, 10-packs, 15-packs & 30-packs
, which is enough to give door an window protection for an small sized homes, larger homes, cottages, or businesses.
*The name appearing on the stickers has been censored to prevent would-be thieves looking for a particular name. **The stickers are white and blue and do not pulsate; the above image is for illustration purposes only*
Our best selling Christmas Postcard and Greeting cards are now on sale in selected stores and online.
greeting cards retailers
:
Save On Foods (Semiahmoo Shopping Centre) 1641-152nd Street, Surrey, BC V4A 4N3
White Rock Pharmacy,

102 – 1440 George St.,

White Rock

BC

V4B 4A3

WhiteRockBeach.ca

- Buy Online - We ship worldwide.
The White Rock Beach Gallery - Waterfront Promenade Gallery – Artist Walk Outside (weather permitting)
Mr White Rock - 604-259-0105 - Purchase directly from Ric Wallace - VISA, MasterCard, debit or Cash
Sunnyside Evergreen Pharmacy 2397 King George Blvd. Surrey BC V4A 5A4
Whitby's Books and Gifts 14877 Marine Drive, White Rock BC V4B 1C2
Ethical Addiction Apparel (Ocean Park)- 1558 128th Street, Surrey, British Columbia V4A 3T7
NOTE: Some retailers will have limited postcard selections due to space.
Please support the above local businesses that support out efforts.
These are some of the White Rock Beach / South Surrey

APPROVED

gift shops:
The White Rock Beach ONLINE STORE OPEN 24 -7
The White Rock Beach Gallery - Waterfront Promenade Gallery – Artist Walk Outside (weather permitting)
Save On Foods (Semiahmoo Shopping Centre) 1641-152nd Street, Surrey, BC V4A 4N3
White Rock Pharmacy,

102 – 1440 George St.,

White Rock

BC

V4B 4A3

Whitby's Books and Gifts 14833 Marine Drive, White Rock BC V4B 1C1
Mr White Rock - Ric Wallace 604-259-0105 - VISA, MasterCard & CASH
Sunnyside Evergreen Pharmacy - 2397 King George Blvd. Surrey BC V4A 5A4
Canadiana Gifts 14853 Marine Drive, White Rock BC V4B 1C1
Oriental-Link Enterprise LTD. 14969 Marine Drive, White Rock BC V4B 1C3
Heavens Angels Gifts & Gelato 15557 Marine Drive Dr White Rock, V4B 1C9
Urban Decor Centre - #2181 192nd Street,

Surrey

BC

V3S 2X2

Ethical Addiction Apparel (Ocean Park)- 1558 128th Street, Surrey, British Columbia V4A 3T7